Distributed Access architecture
Distributed access architecture (DAA) has advanced the evolution of cable networks through the decentralisation of selected headend functions. As the decentralised parts process the most time-sensitive tasks, the remaining centralised headend functions become easier to virtualise. DAA is a rational step for the coax-containing network development strategy that leads to 10 Gbps broadband speeds over existing coaxial cables.
The Distributed Access momentum
DAA technologies, including Remote PHY and MACPHY, have unleashed a major transformation from analogue optics to digital Ethernet and IP-based transmission. This digitalisation enables the use of the Converged Interconnect Network (CIN), which accelerates fixed-mobile convergence.
DAA and CIN technologies reduce operators' costs per subscriber in the following two steps: the first comprises the use of DOCSIS 3.1-based Remote PHY nodes together with CIN, while the second comprises the virtualisation of headend functions and deployment of Remote MACPHY nodes.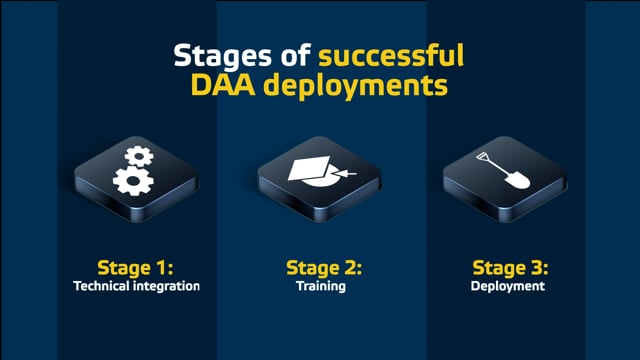 Stages and building blocks of successful distributed access deployments
Industry interoperability leading the way
A prerequisite for sustainable distributed access deployments is an open and standards-based ecosystem that engages several product suppliers, chipset vendors, and MSOs across the cable industry. Teleste has been active on the collaboration front, and the interoperability of our distributed access solutions with major CCAP core vendors has already been proven in tests, trials, and field deployments.
#TelesteLive webinar: Network Transformation in 2020's
Organised together with Digital TV Europe, #TelesteLIVE webinar focused on the cable industry's biggest challenge for the 2020's: the ongoing network transformation and how to answer the growing need for network capacity generated by consumers and businesses alike.